The Fallen Lands: A Live Action Roleplaying Game
Listed by Members of LARP Passions
Calling All Readers! Like The Site Library?
Help Spread The Word...Tweet Our Crazy Awesome Awesomeness!
Sponsored Ad
go back to library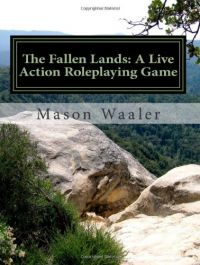 (click to view book on amazon.com)



Mason Waaler
Welcome to the Fallen Lands, here you can interact in a world of Fantasy and Adventure with your friends and allies. This book gives you the essential rules needed to create a live action role playing game chapter and characters using the rules of the Fallen Lands.

People who list this book:



go back to library
LARP Information
LARP Conventions
LARP Clothing & Equip.
Larp Blog Sites
Miscellaneous
Specialized Dating
Online Dating Sites
Webcam Sites
Personals / Chat Sites
Instant Messaging/VideoChat
Miscellaneous